Follow the below steps to upload and distribute a custom policy!
To restart the video, Click Tourial and then Restart Tour.
Upload a custom policy
Step 1: Accessing the Partner Dashboard
Start by logging into your partner dashboard.
If you lost the link to log into your partner dashboard, click the link below!
Step 2: Access the Company Dashboard
Select View Company on the company you would like to view.

Step 3: Access the Policy Catalog
On the sidebar (if your sidebar is not visible, click the three horizontal lines in the top left of the screen) select the dropdown labeled "Policy"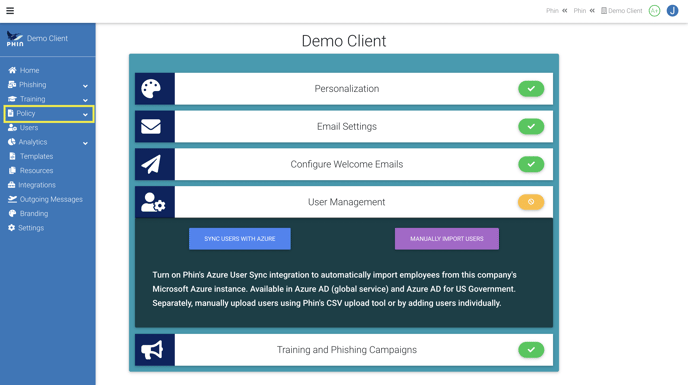 Select the "Catalog" option from the dropdown to navigate to the policy catalog page.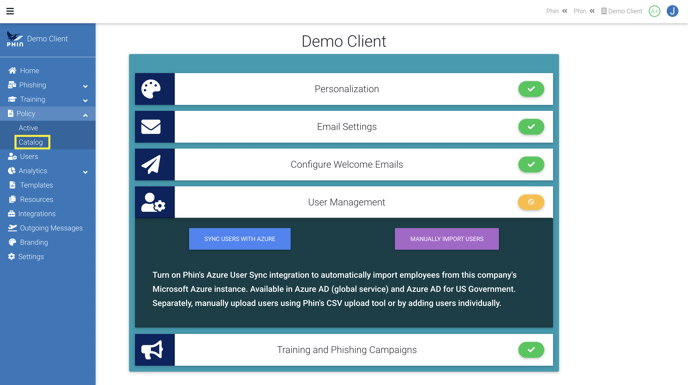 Step 4: Upload a custom policy
If you have already uploaded a custom policy, you can skip this step! Otherwise, continue on by pressing the 'Upload a Custom Policy' button.
There is a 5 MB limit for policy uploads.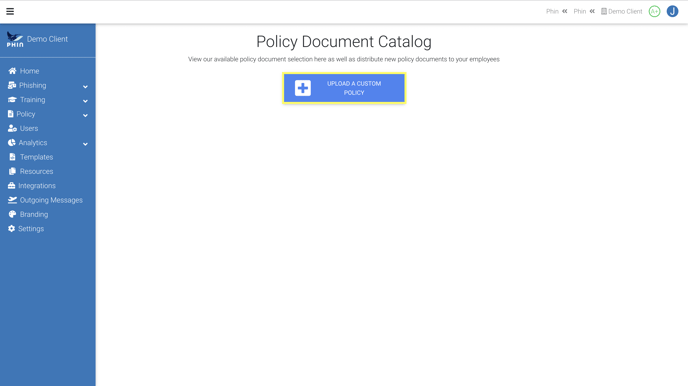 Fill out the Policy name and choose a policy file to upload. An important note here is that only .PDF files are supported at this time. After the file successfully uploads, press finish to create your policy. You will then be navigated (automatically) back to the Policy Catalog page.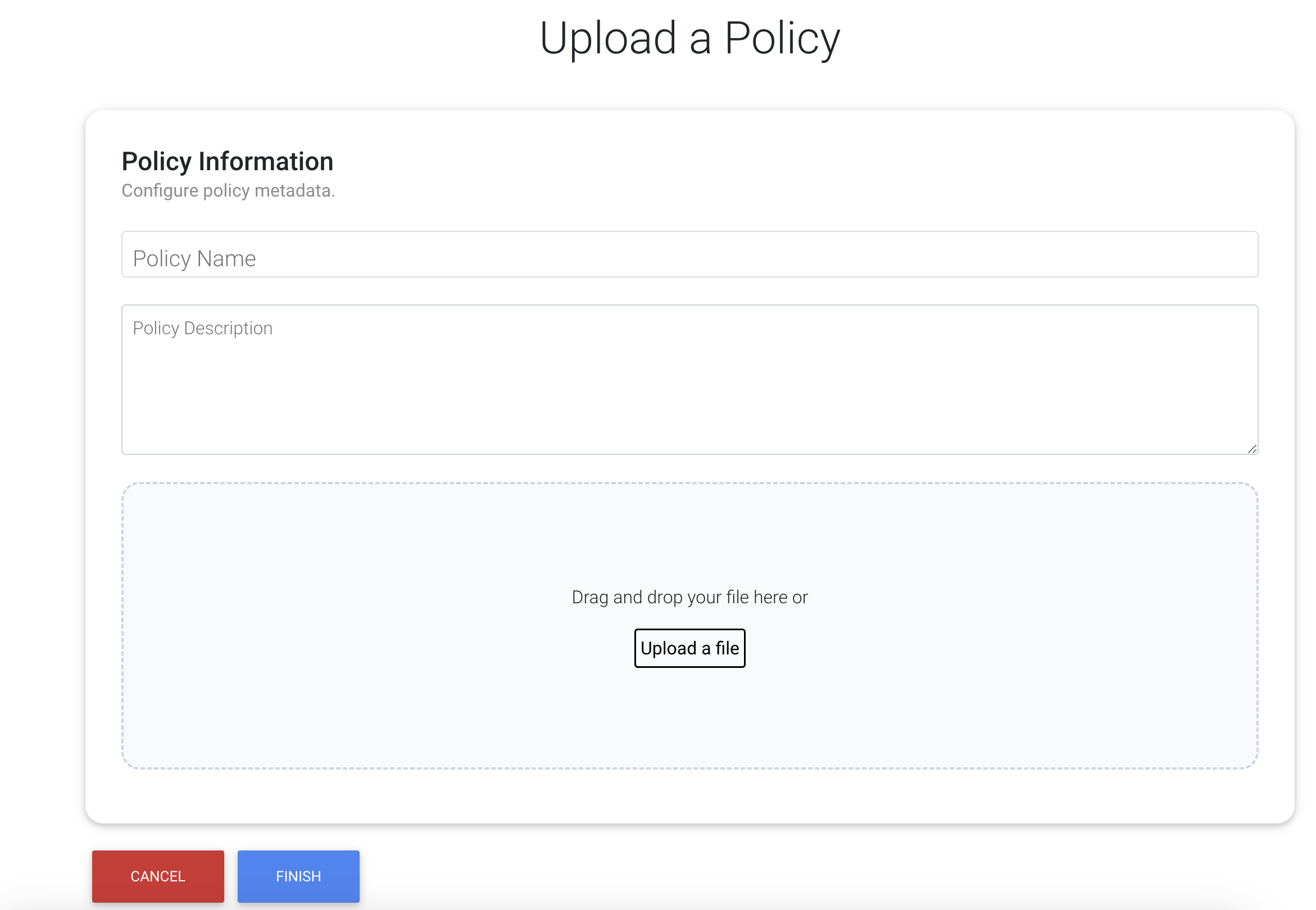 Once you are back at the Policy Catalog, you will see your newly uploaded policy!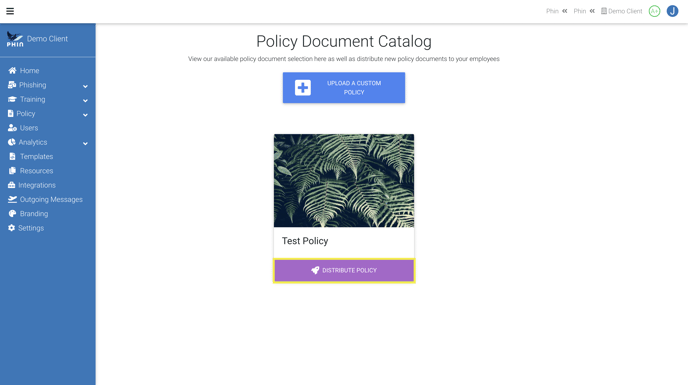 Distribute a custom policy
Step 1: Open the distribute modal
On the policy catalog page, find the policy that you want to distribute to your users. Click on the button labeled Distribute Policy.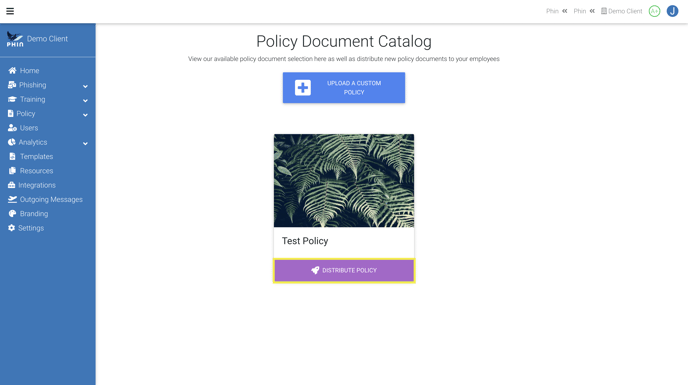 This will lead to a Policy Distribution Details page, where the uploaded policy can be reviewed and audience can be selected. When done, select the Distribute Now button. Any user that is assigned a policy will receive an email for the assignment within ~24hrs. If you decide that you do not want to distribute this policy quite yet, use the Return to Policy Catalog to leave this page.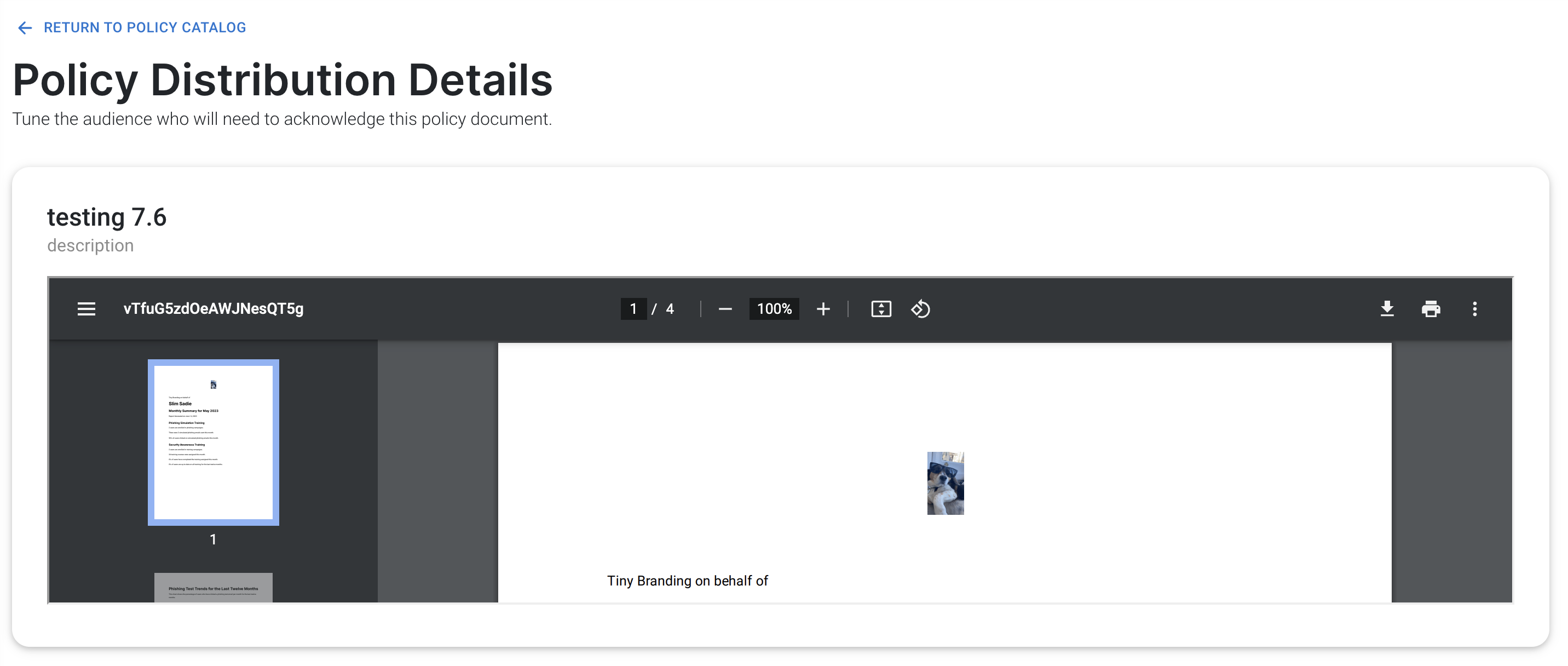 After distributing the policy, you will be taken to the Active Policy Documents page, where you can view some at-a-glance information about each policy that you have distributed.
If you add a user to an existing policy, they will receive an email notification that there is a policy for them to review and acknowledge as shown below: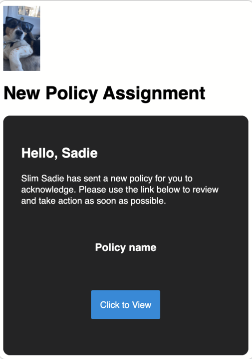 By clicking "Click to View" the user can read and acknowledge the new policy. If they do not view the policy via their email link, they will see the policy when they return to their training module list in their Learning Management System (LMS).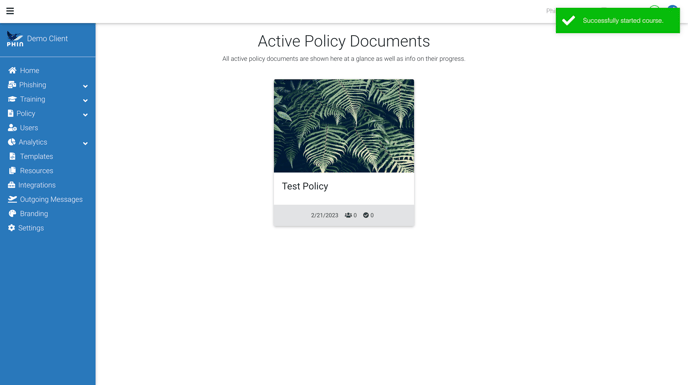 For each policy, you can see (in order) the date it was assigned, the number of users who are assigned to the policy, and the number of users who have acknowledged the policy.