We have a lot of great training courses available for you, but maybe you'd like to add your own content! You can do just that.
Step 1: Navigating to the Training Catalog
If you aren't already at the home screen of the client portal, start by navigating to the home screen.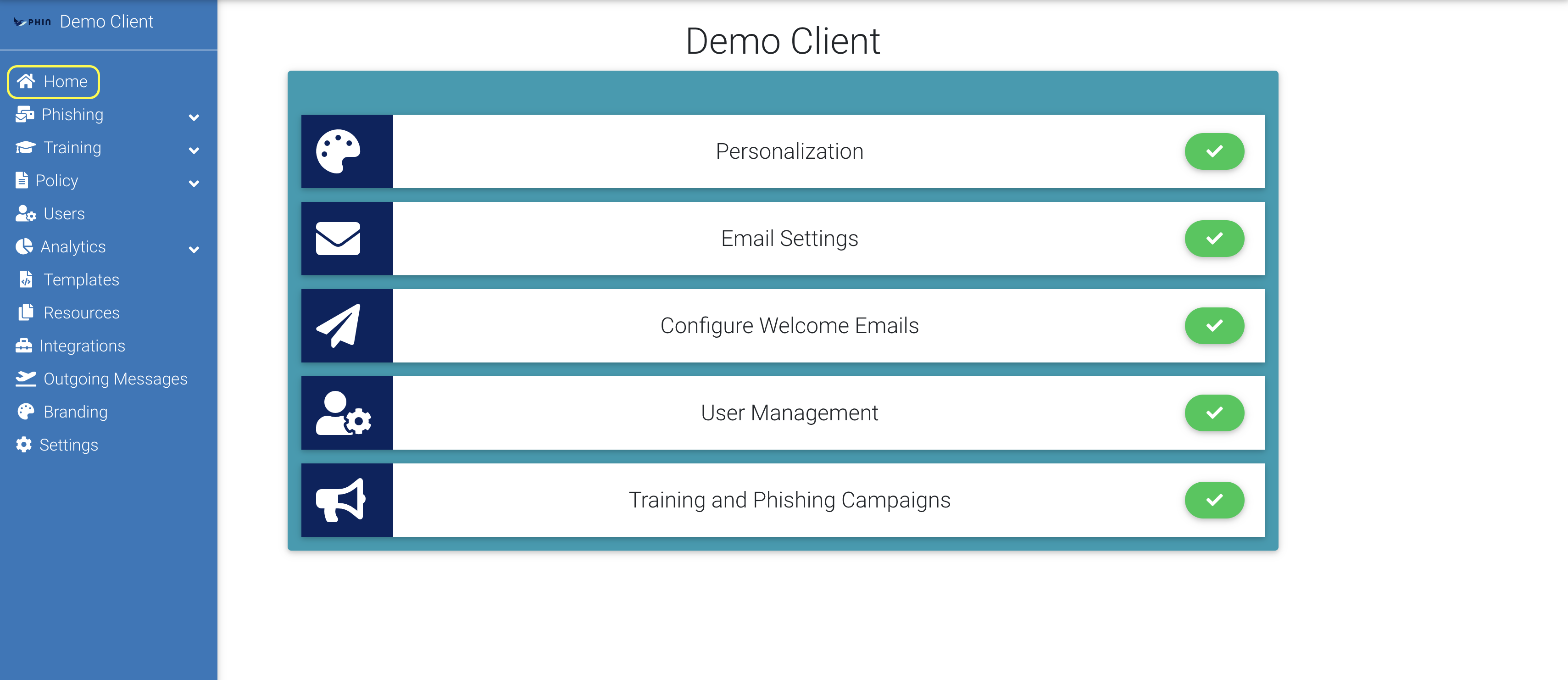 Once here, we need to get into the Training Catalog.
Start by clicking on Training on the left-hand side menu.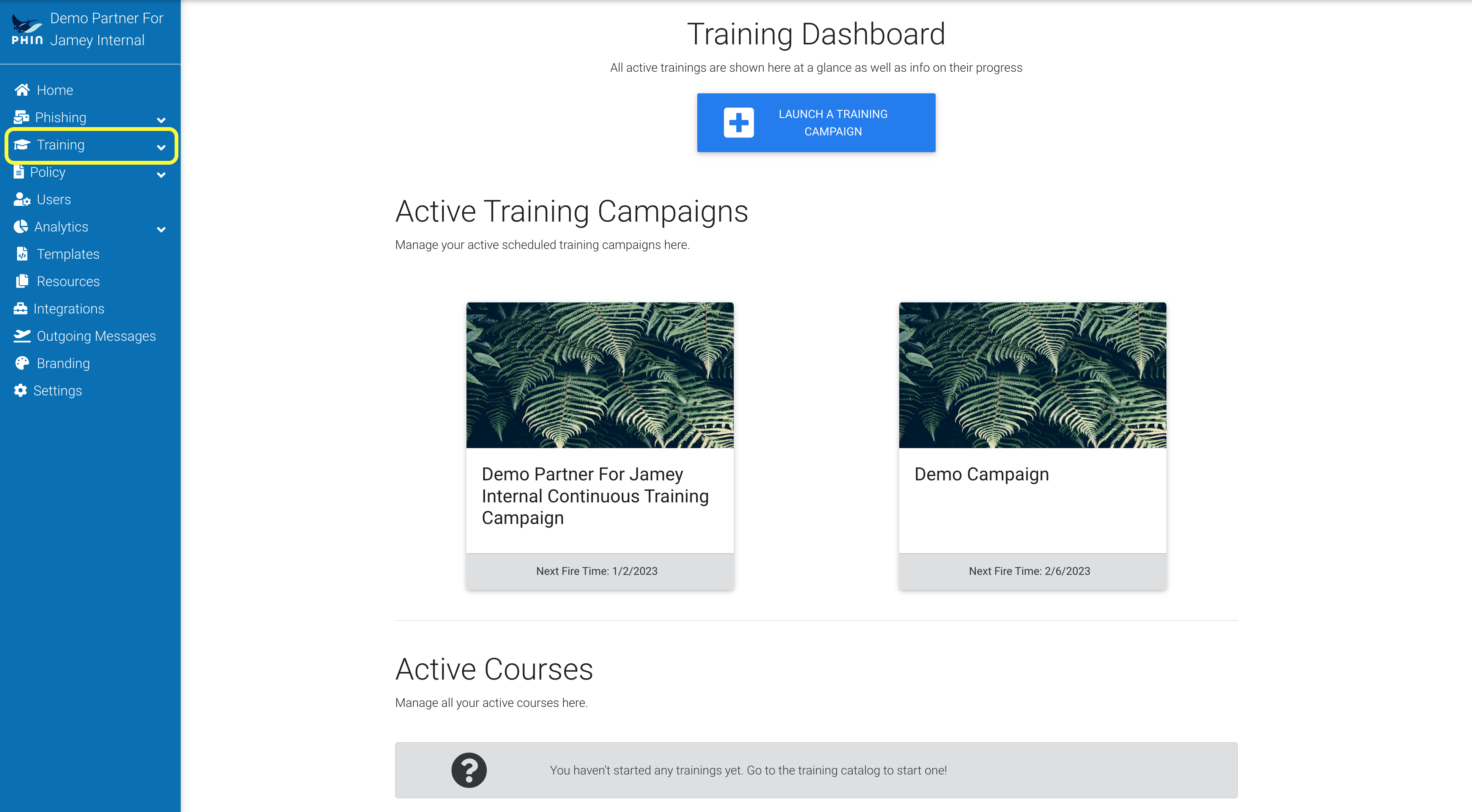 Once the dropdown menu appears, click on Catalog.
Step 2: Uploading your own content
Now that you're in the catalog, you will see our catalog of courses and a button at the top of the page, Upload an Intro Video.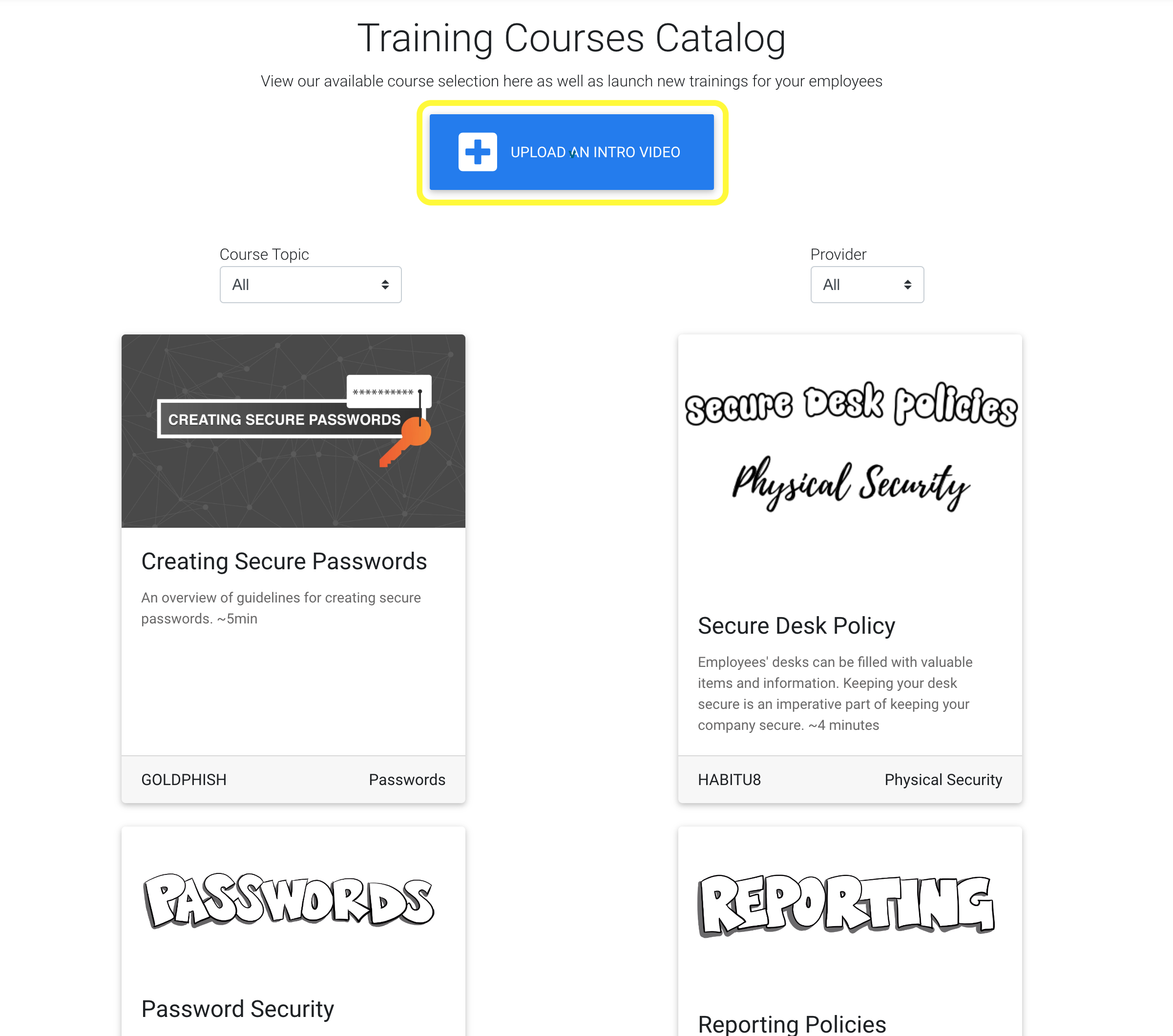 After clicking on Upload an Intro Video, you will see our Course Creator tool. Start by adding a Course Title and Description.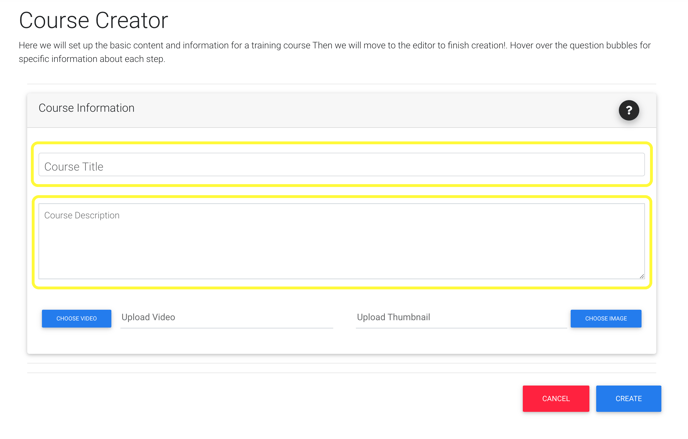 After adding the course title and description, proceed to upload the video of your choosing.
Videos must be in a .mp4 format and under 32mb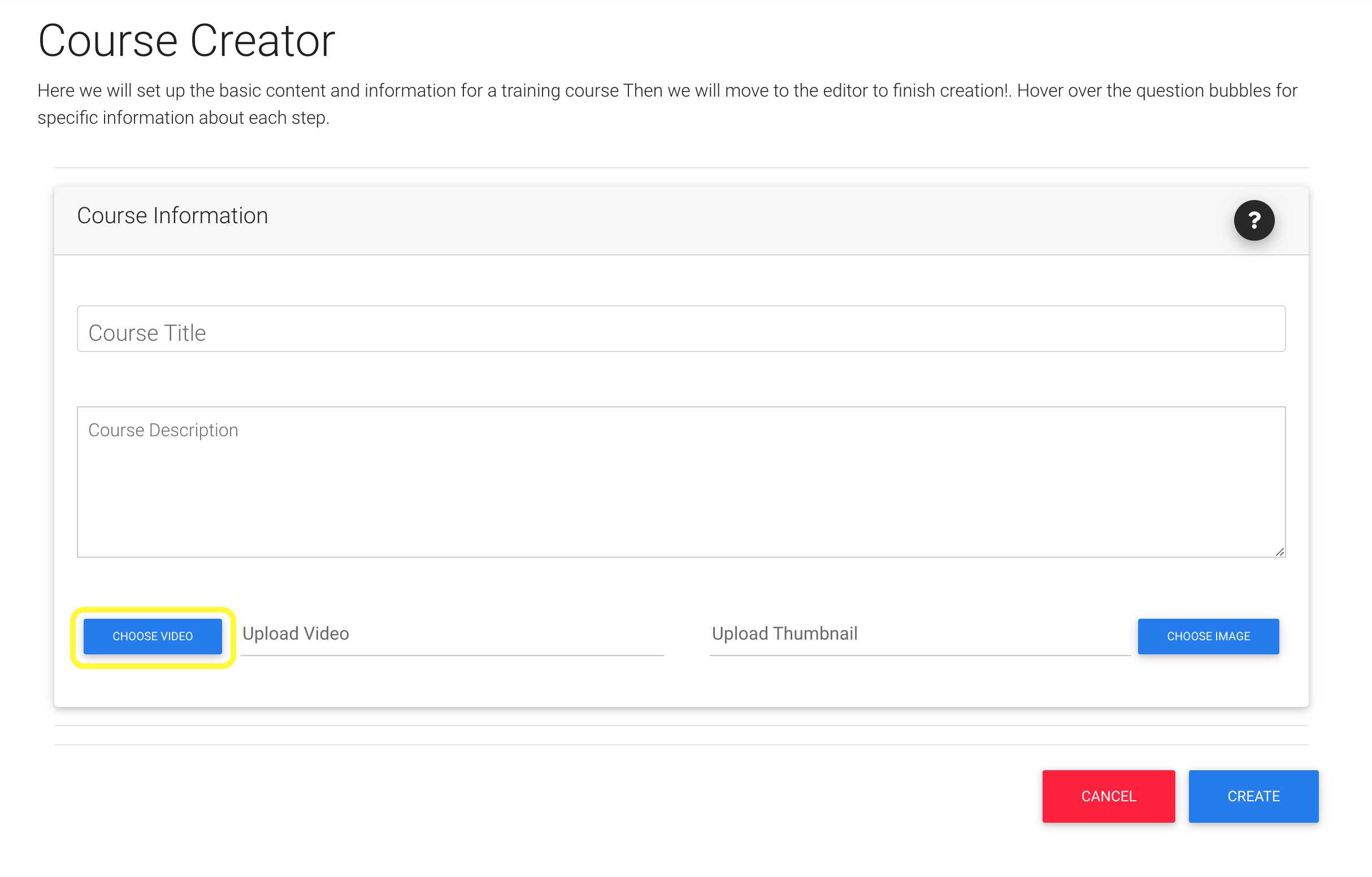 Once you've uploaded your video, it's time to give it a thumbnail.
Thumbnails must be in a .png format and under 32mb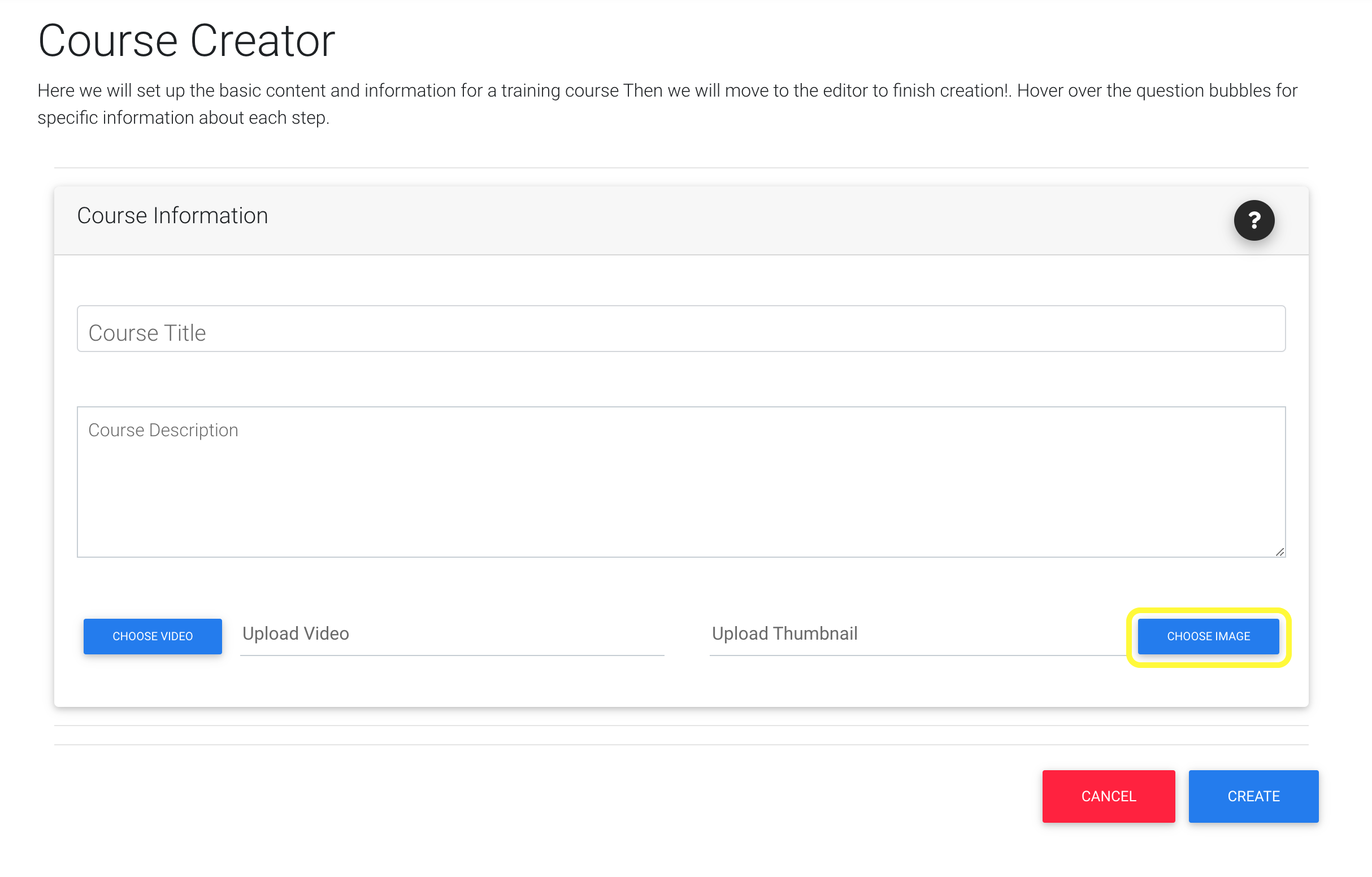 Finally, all you need to do is click Create.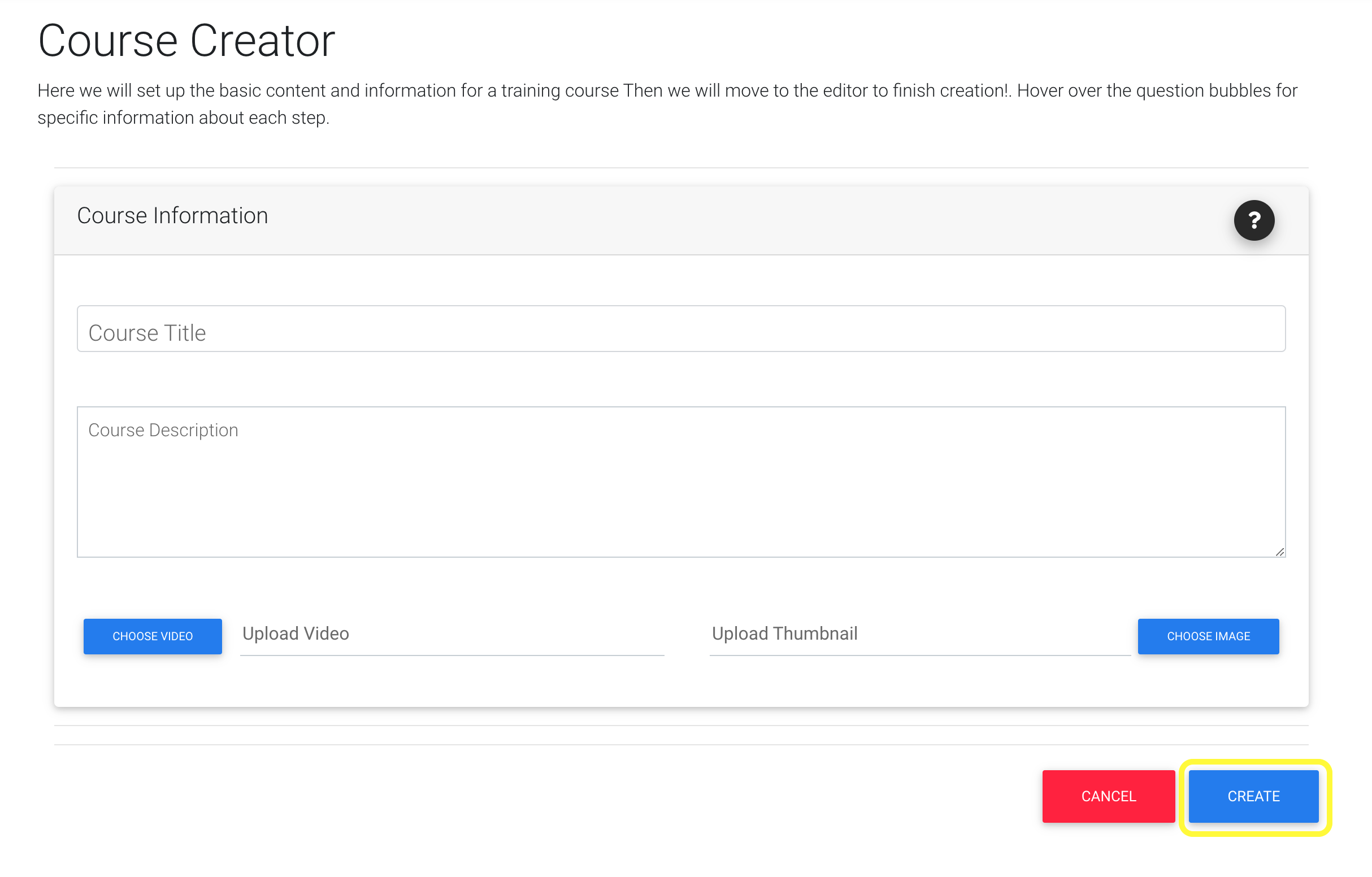 Your course will now show up on the Course Catalog page. If you'd like to learn more about how to launch a one-off course, click here.