Greetings Phin Phriends! Our dev team is as hot as August in their feature enhancement endeavors. Included are updates in our Policy tool, more options in adjust training schedules as well as being able to view more campaign details!
Policy Distribution Overhaul
Phin's system for distributing policies has gotten a refresh to make it more powerful than ever. From the sidebar, navigate to the policy catalog where you'll now be able to add a policy through an upgraded menu: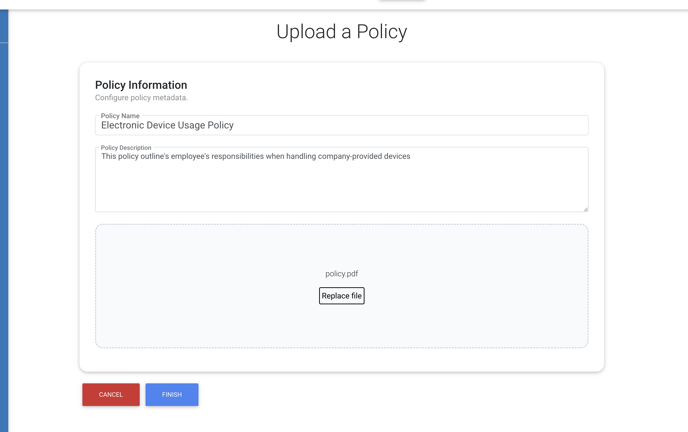 When distributing uploaded policies, which can still be found in the policy catalog, you'll now have the chance to preview the document before sending it out, and can specify the audience to fine-tune who should need to acknowledge the policy document: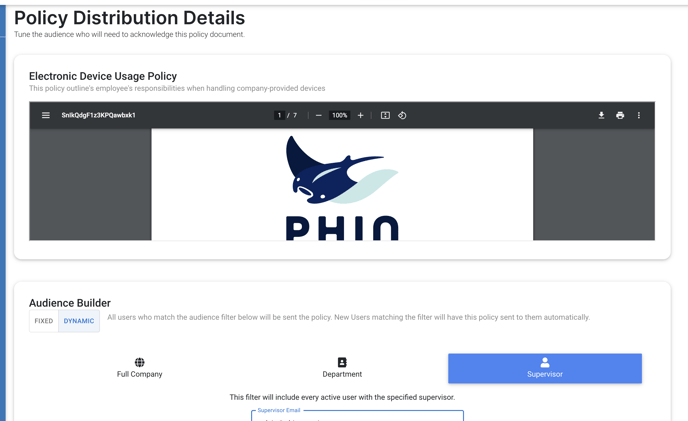 When selecting a dynamic audience, any new users who meet the filter criteria will automatically be added to the policy distribution list for convenience. New users will not be added to fixed audience distributions, so you can easily use this to send documents to a set, small audience.
Training Campaign Scheduling
We know that sometimes plans change and we want to make adjusting to a new schedule easier, not harder. With training campaigns, Admins can now update the course scheduler at any point during the campaign! To make these updates, use the edit button and go to your Schedule step.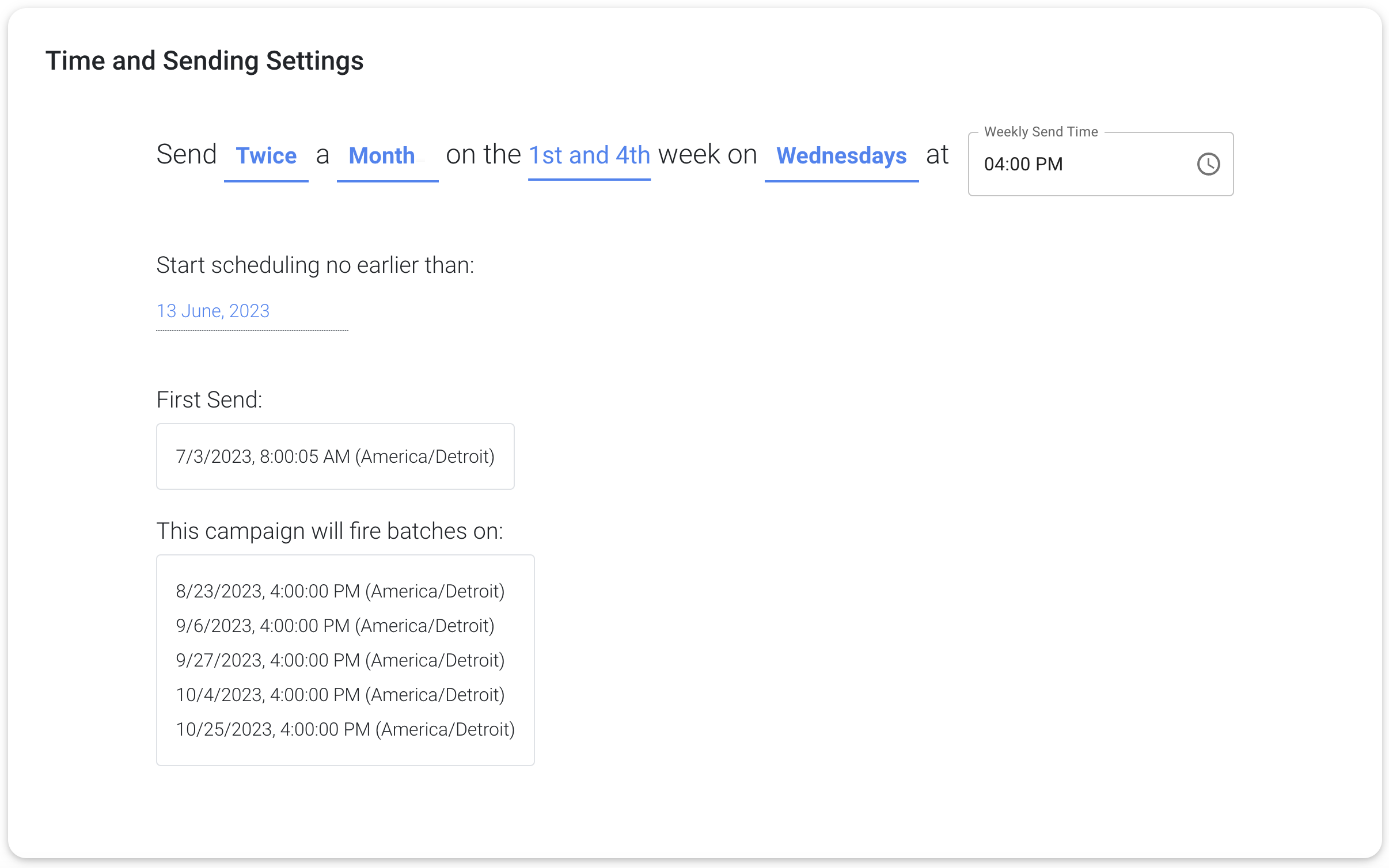 In this example, today is Monday, August 7th at 4:45pm EST. The campaign I would like to edit has been running every 1st and 4th Wednesday of the month since July 3rd. With this new release, I can update my schedule to any day and time for the remainder of the campaign.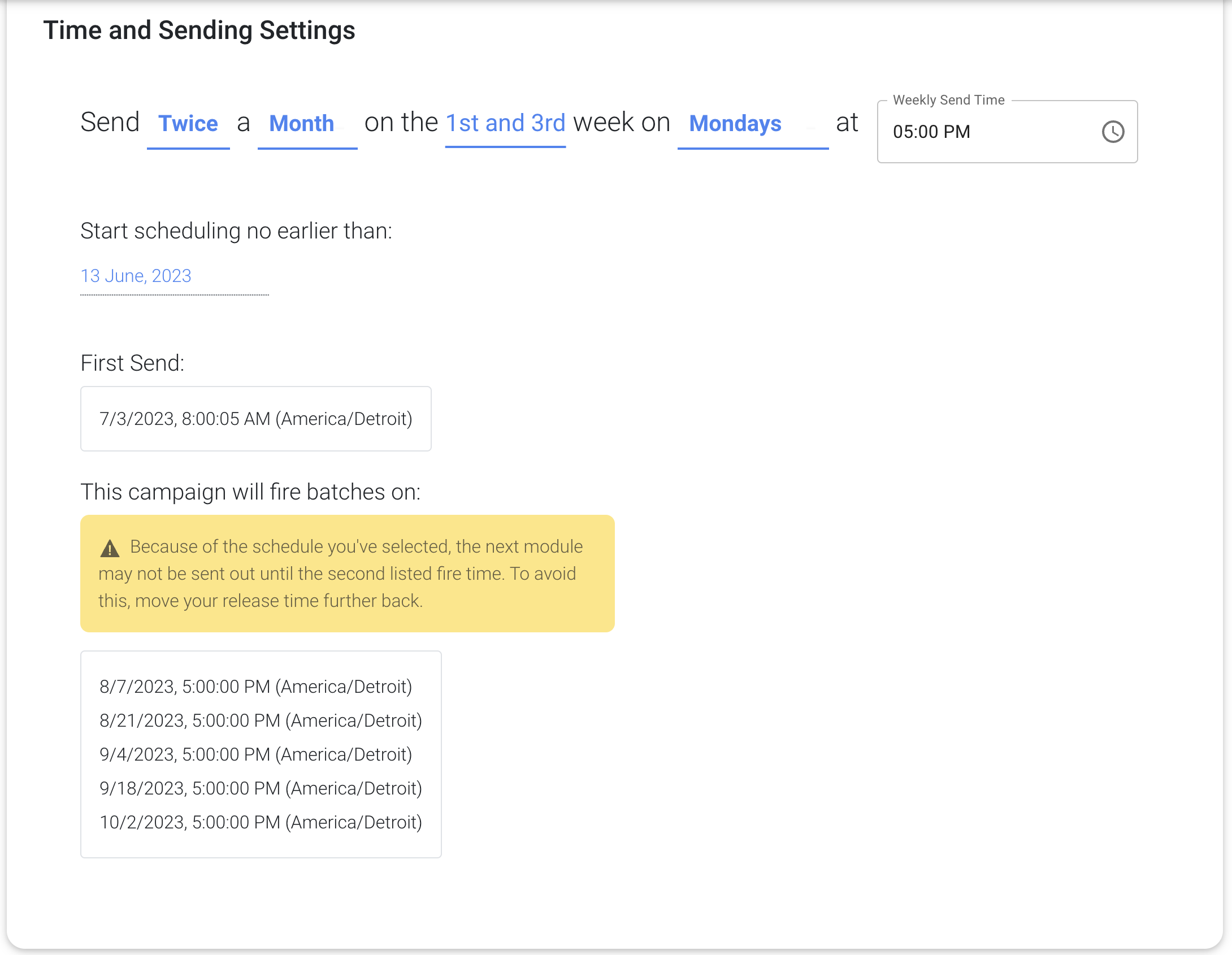 Notice that when I selected Mondays at 5:00pm EST, I received a warning message. Since the next intended fire time is moments away from now (Monday, August 7th at 4:45pm EST), it's possible the next true fire time will be the following Monday that meets the scheduler criteria (August 21st at 5:00pm EST). If you do not see this message, then you are good to go!
Any changes you make will be reflected in your Campaign Details pages.
Previewing Courses
Previewing upcoming and launched courses just got easier! Within your Training Campaign Details page, there is an eye-icon for each course. When selected, you will be able to walk through what your end users will experience.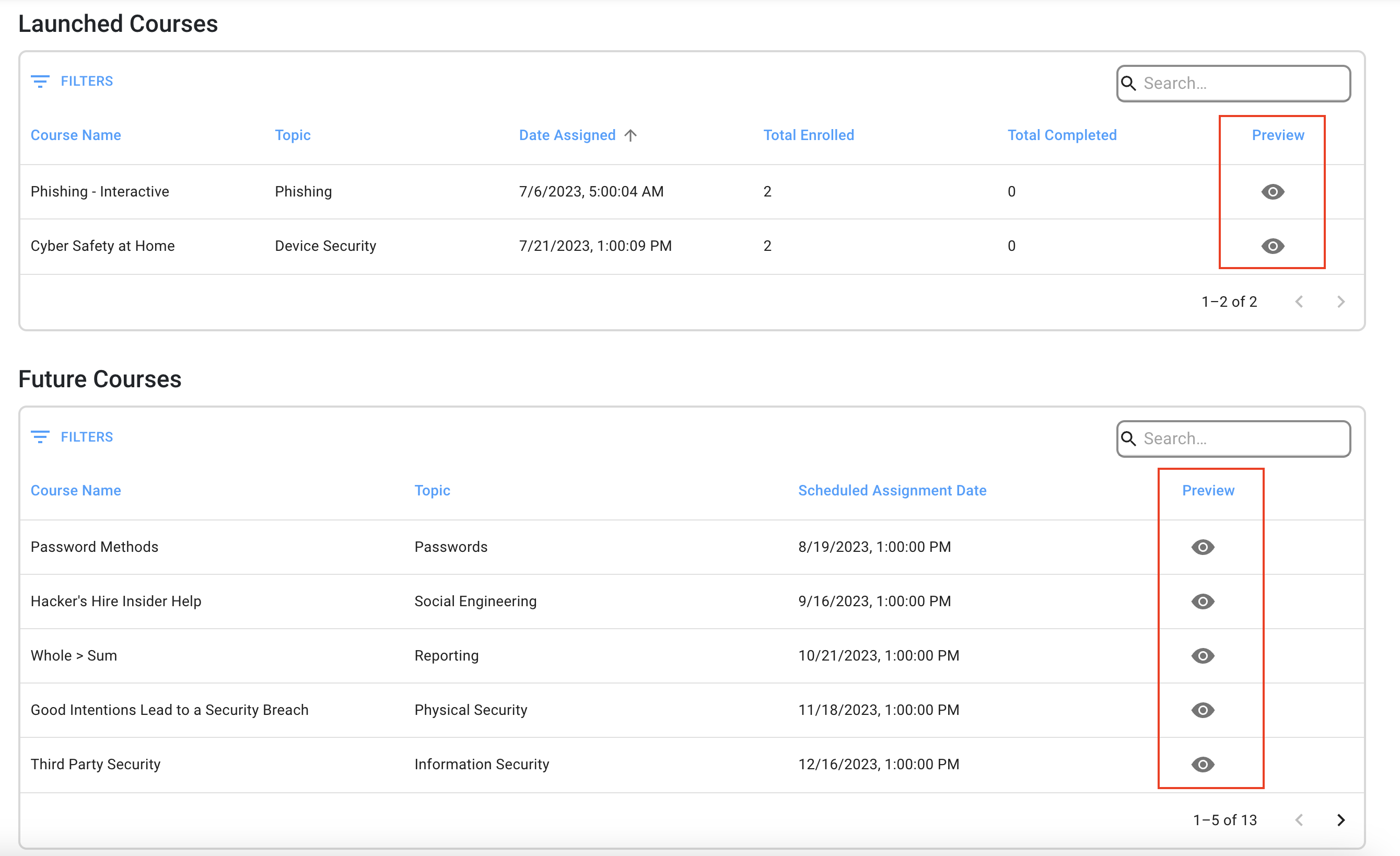 Bug Fix
Clicks marked as false positives are showing in the clicks view on the analytics page. This has been resolved.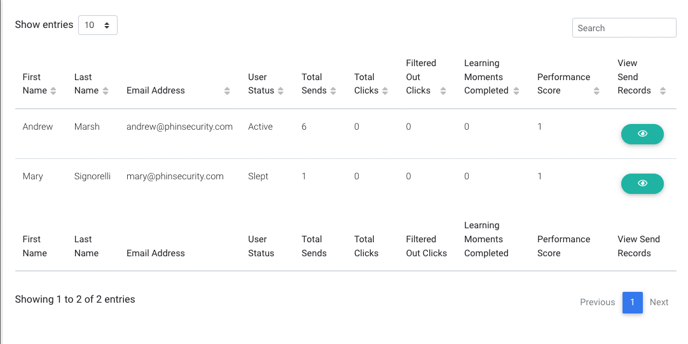 Knowledge Base
Every release Phin works to keep our Knowledge Base up to date with our new features. You can read about the platform and it's updates here: https://www.phinsec.io/knowledge.
Thanks for using our product!
We use all provided feedback to help drive the development direction of Phin. Please keep reaching out and helping us shape the future of the product! All ideas are welcome, keep them coming!
The Dev Team @ Phin
Need help or have an idea for us? Click here!