Learn how to set up automated payments and invoice generation in this one-stop-shop
Getting Started
When you log in to your Phin partner portal, there is now a Billing option on the main menu on the left.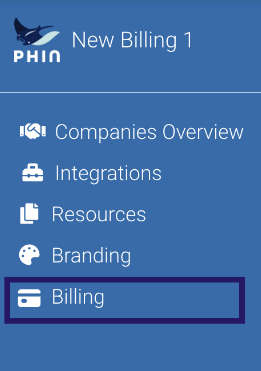 *If you see the following pop up message when you log in, you are likely eligible for our automated billing payments, but your account is not quite configured yet. Submit a support ticket to get this resolved.

When submitting a ticket, chose Automated Billing Request for ticket type.

If you don't see that pop up, you will continue with these steps to create an account with our secure partner, ChargeBee. Following account creation, there will also be a required 2FA step when you log in to manage or update details.
Enter your credentials: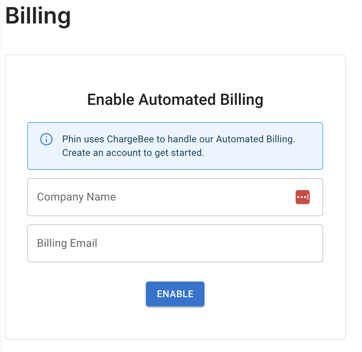 Proceed with managing your payment information:
Reviewing your plan and invoices
Once your account is set up, you will have access to the following:
A preview of your upcoming bill amount
A preview of your payment information
A list of downloadable invoices
A list of downloadable usage reports to reconcile your invoice totals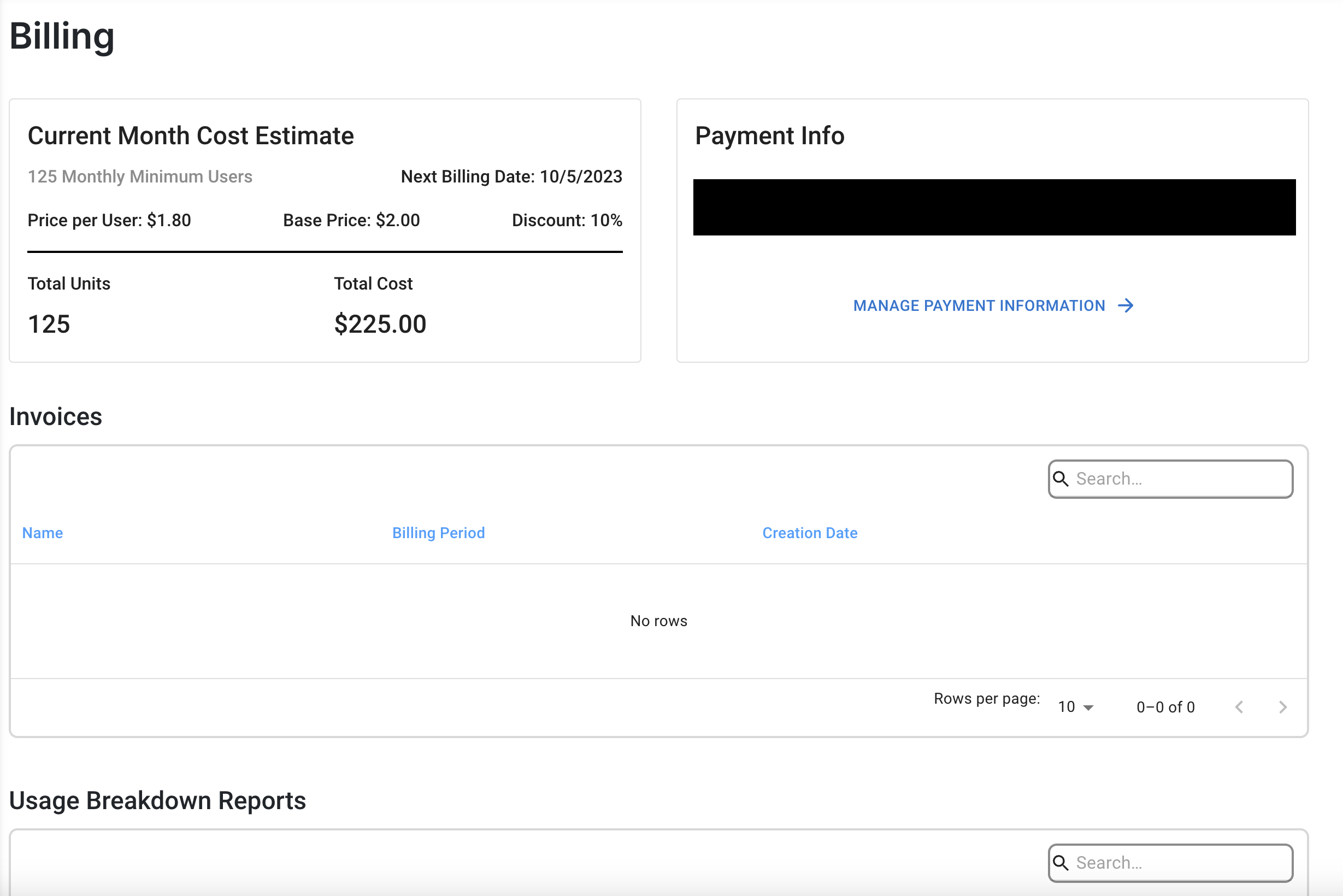 A few notes about billing:
All licenses are billed monthly based on your contracted amount, and any additional licenses you deploy for that month will be added to your invoice, as we bill in arrears
When is a license considered billable?

A user is enrolled in a training course
A user is sent a phishing email
A user accesses a training course via the LMS

Situation A: If a user was created and never sent any of the previously mentioned emails/courses, they are not billed.
Situation B: If a user is created, sent content, and then slept, that user will be considered billable.
Please reach out if you have any questions.