It's useful to analyze historical data to see how your users are growing and improving with their SAT and interaction with Phishing Simulation. Phin archives generated reports so you can reference them anytime.
To learn how to turn these reports on to start generating them, click here.
Navigate to the Reporting screen by opening the menu on the left-hand side and clicking Reporting: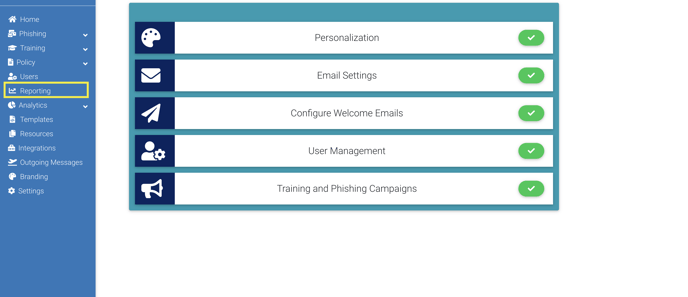 Next, scroll down in the Reporting page to access the Reporting History window: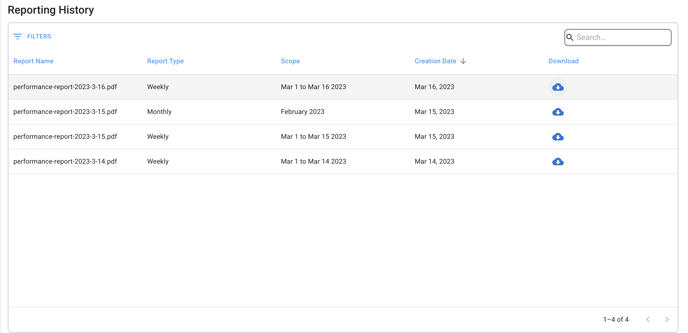 From here, you can search for and download any previously sent PDF or CSV reports.
Notes:
Reporting History will only include reports that have previously been sent by the automated weekly/monthly reporting process.
The Scope in the table refers to the week or month that the report was generated for. All reports will include data from the 12 previous months.