Downloading your data is easy with Phin's platform.
Downloading your Phishing Data
If you aren't already at the home screen of the client portal, start by navigating to the home screen.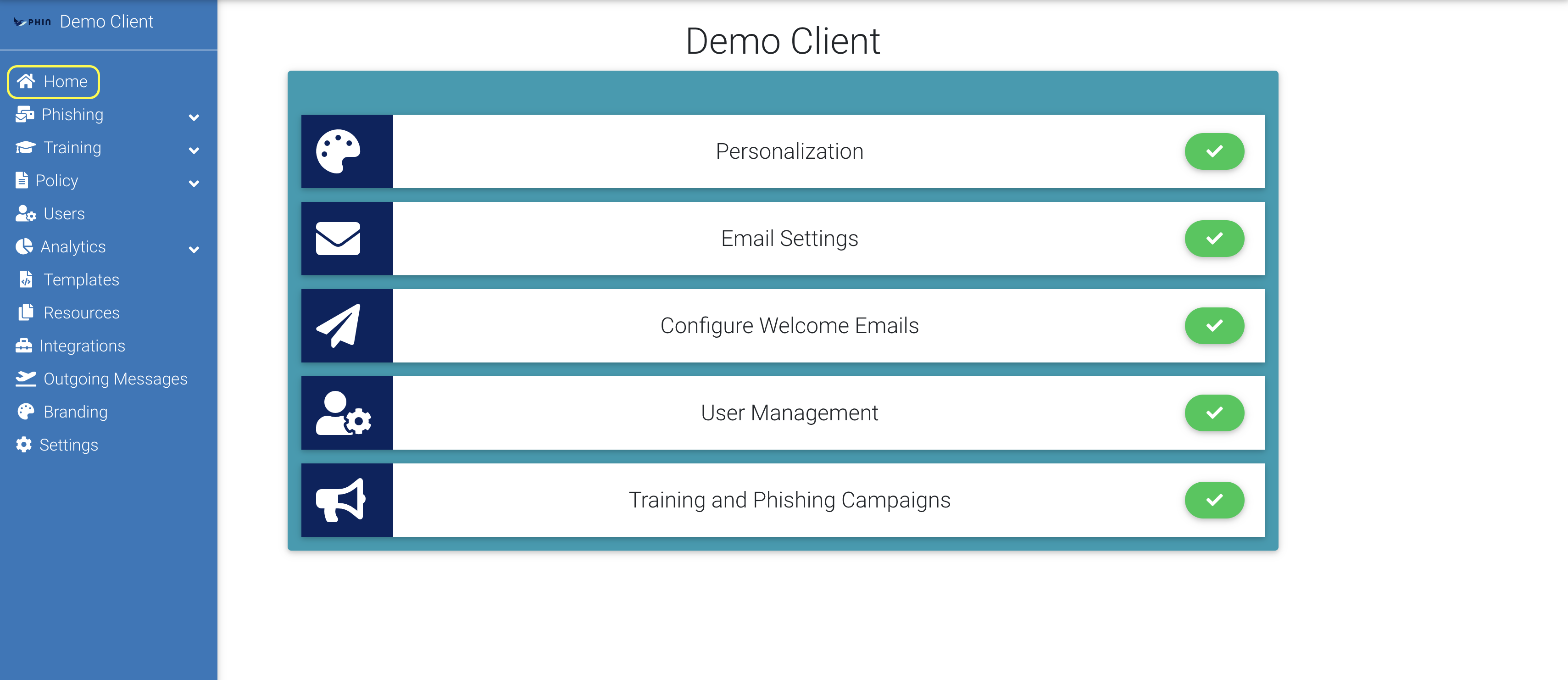 Once there, click on Analytics on the left side-hand menu.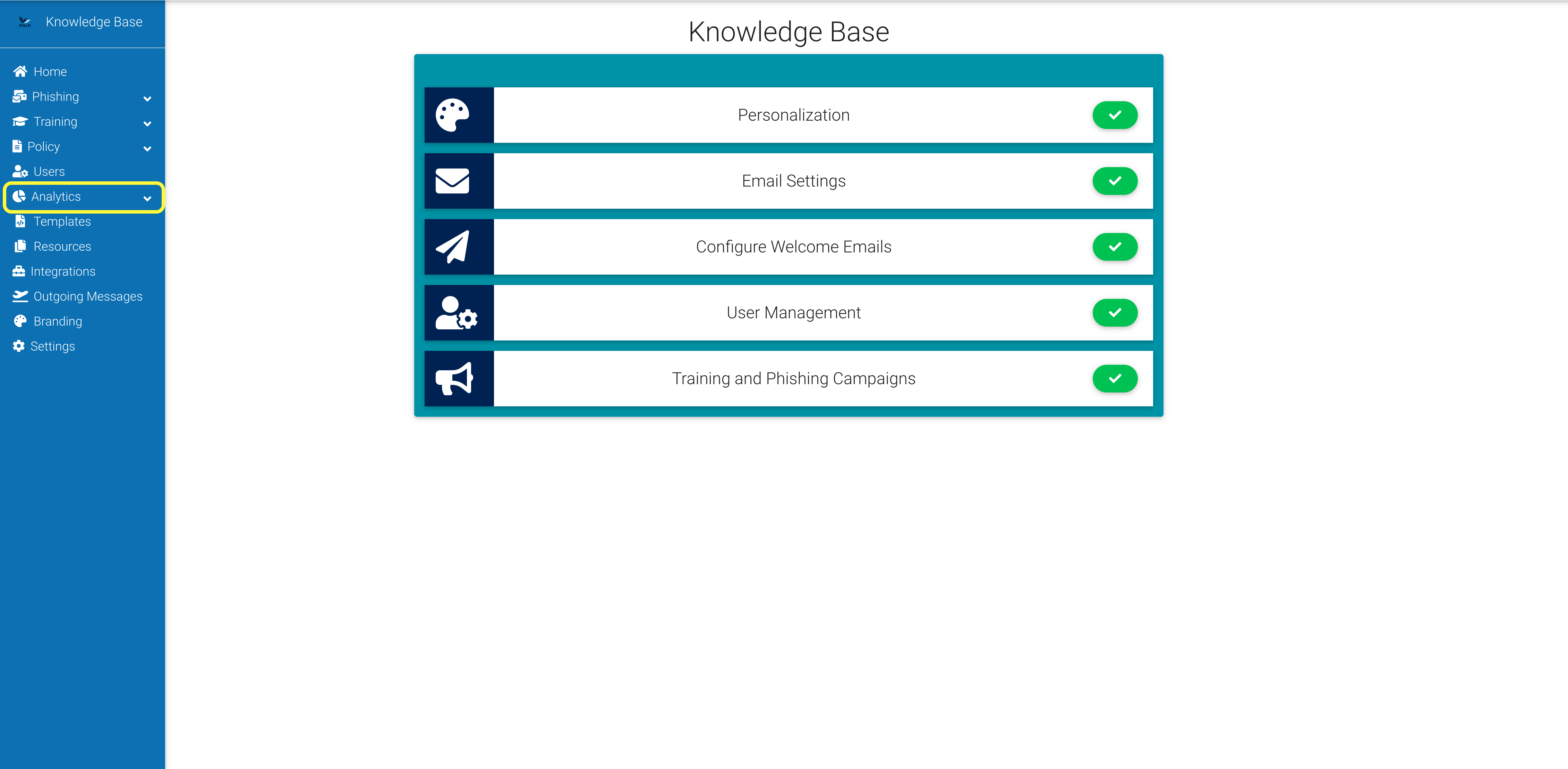 Click on Phishing.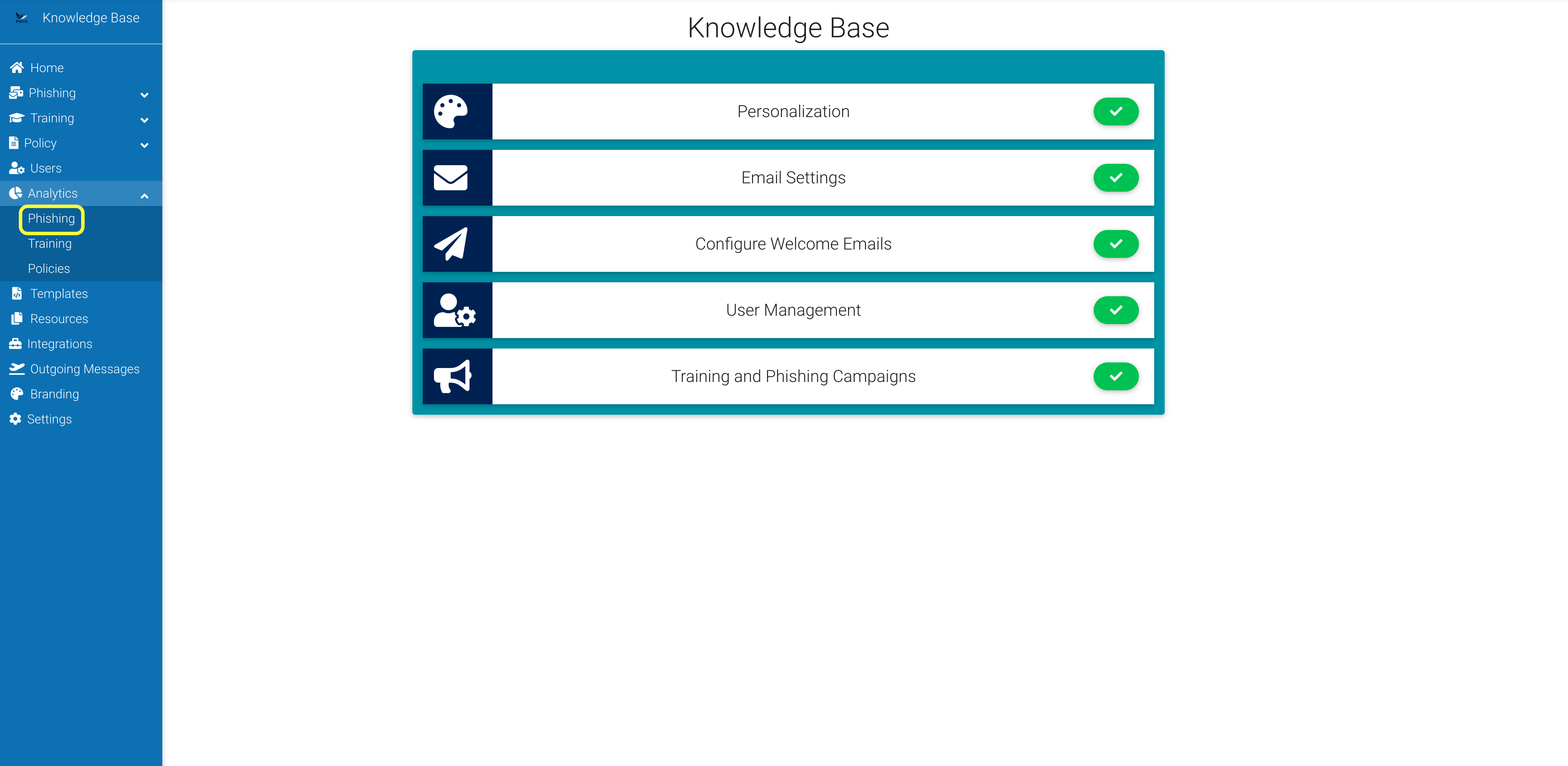 This will now bring you to your analytics page.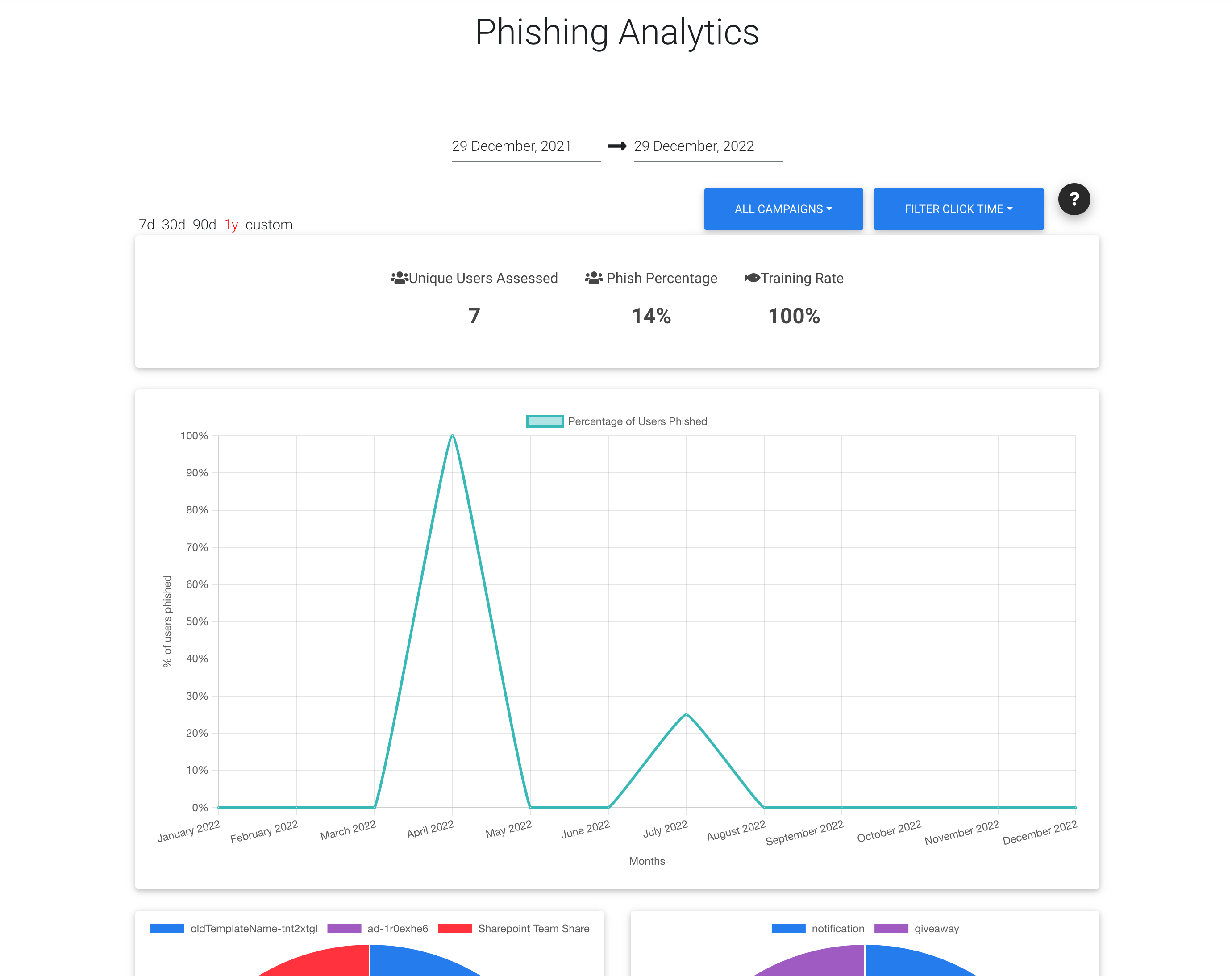 You can now review all your data. The analytics page is preset to All Campaigns, but you can change this to see data on a specific campaign by clicking All Campaigns and then selecting the specific course you'd like to review.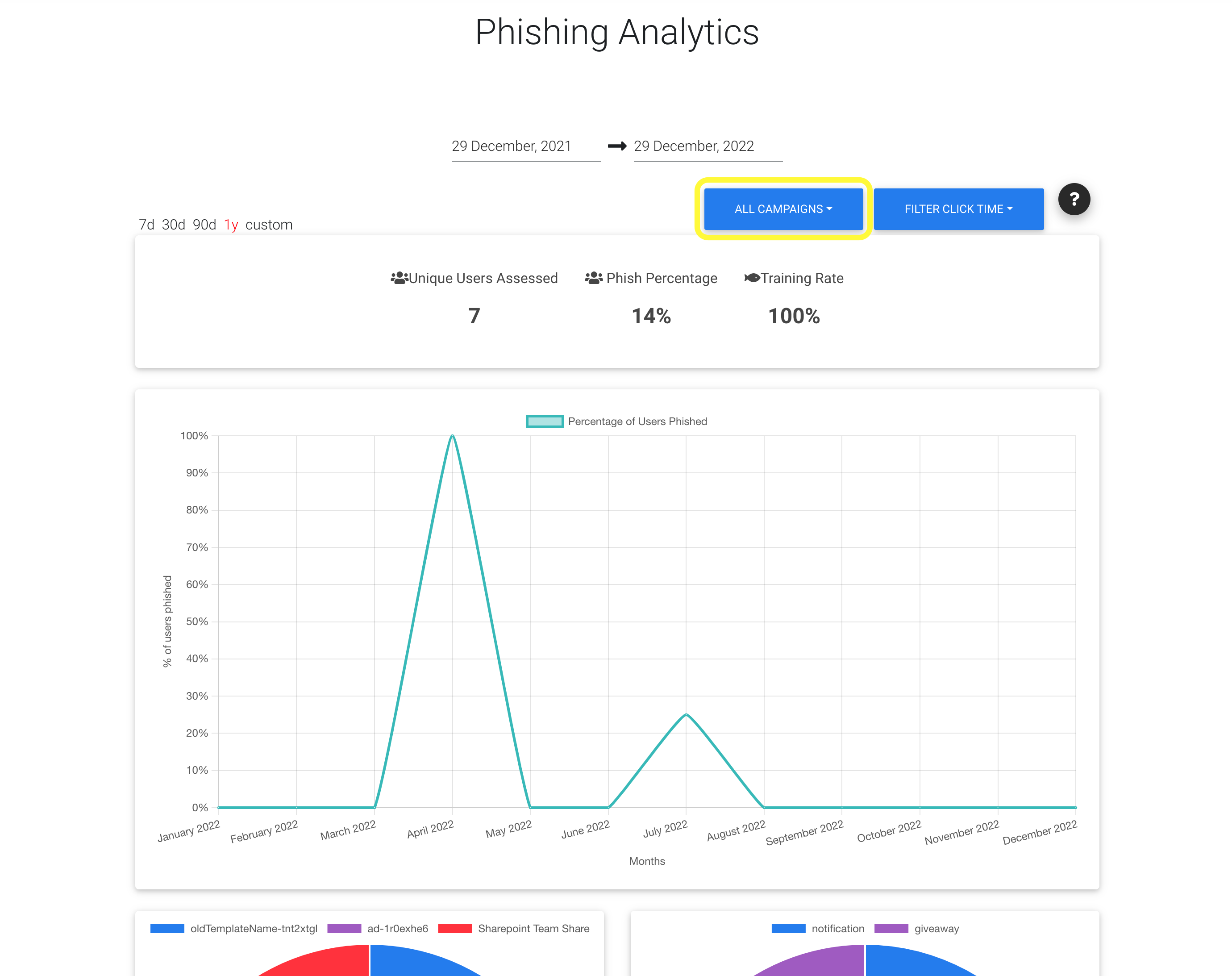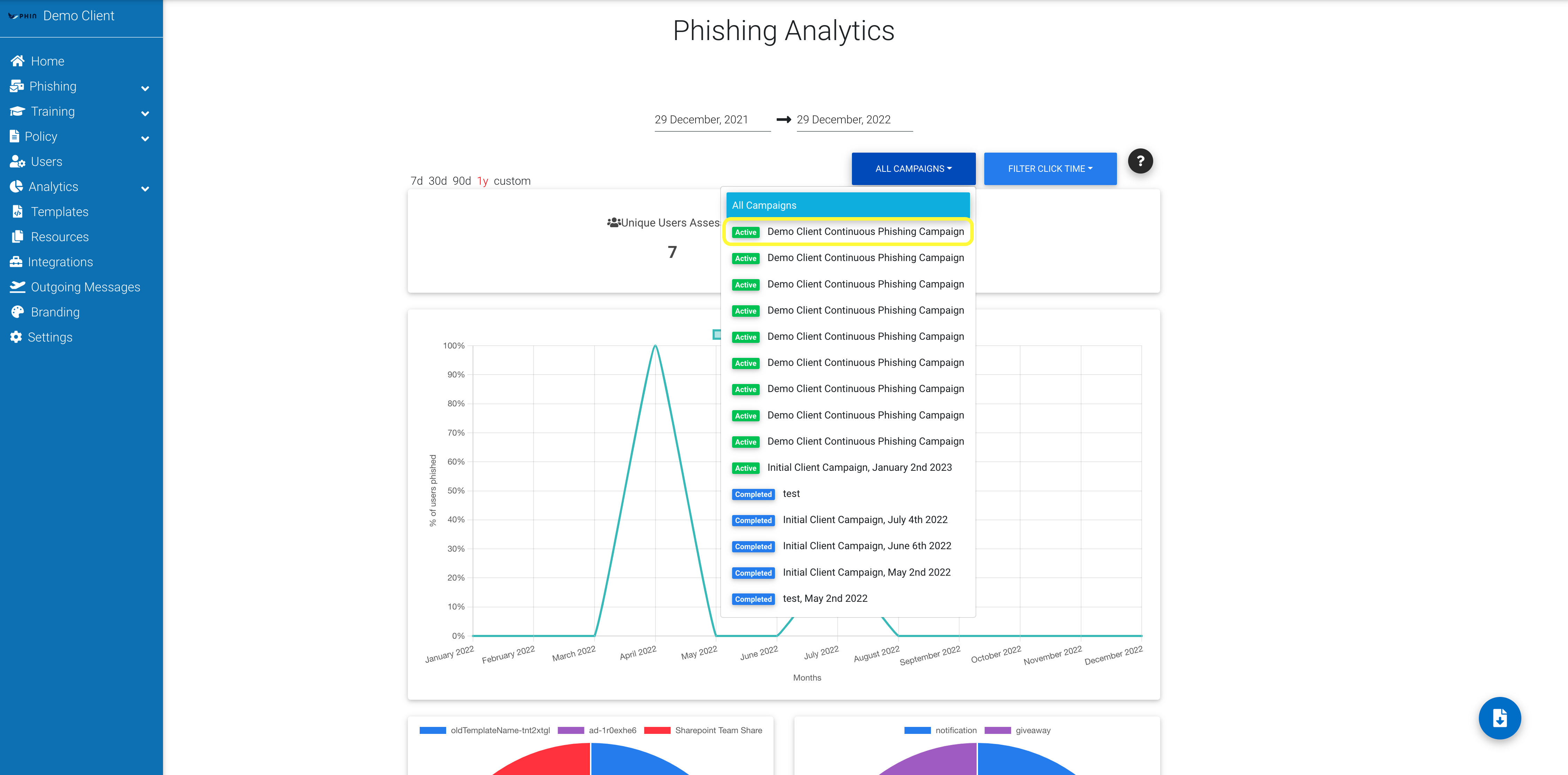 Once you've selected the course, or if you'd like to leave it at All Campaigns, all you need to do is click the blue download button in the bottom right hand corner.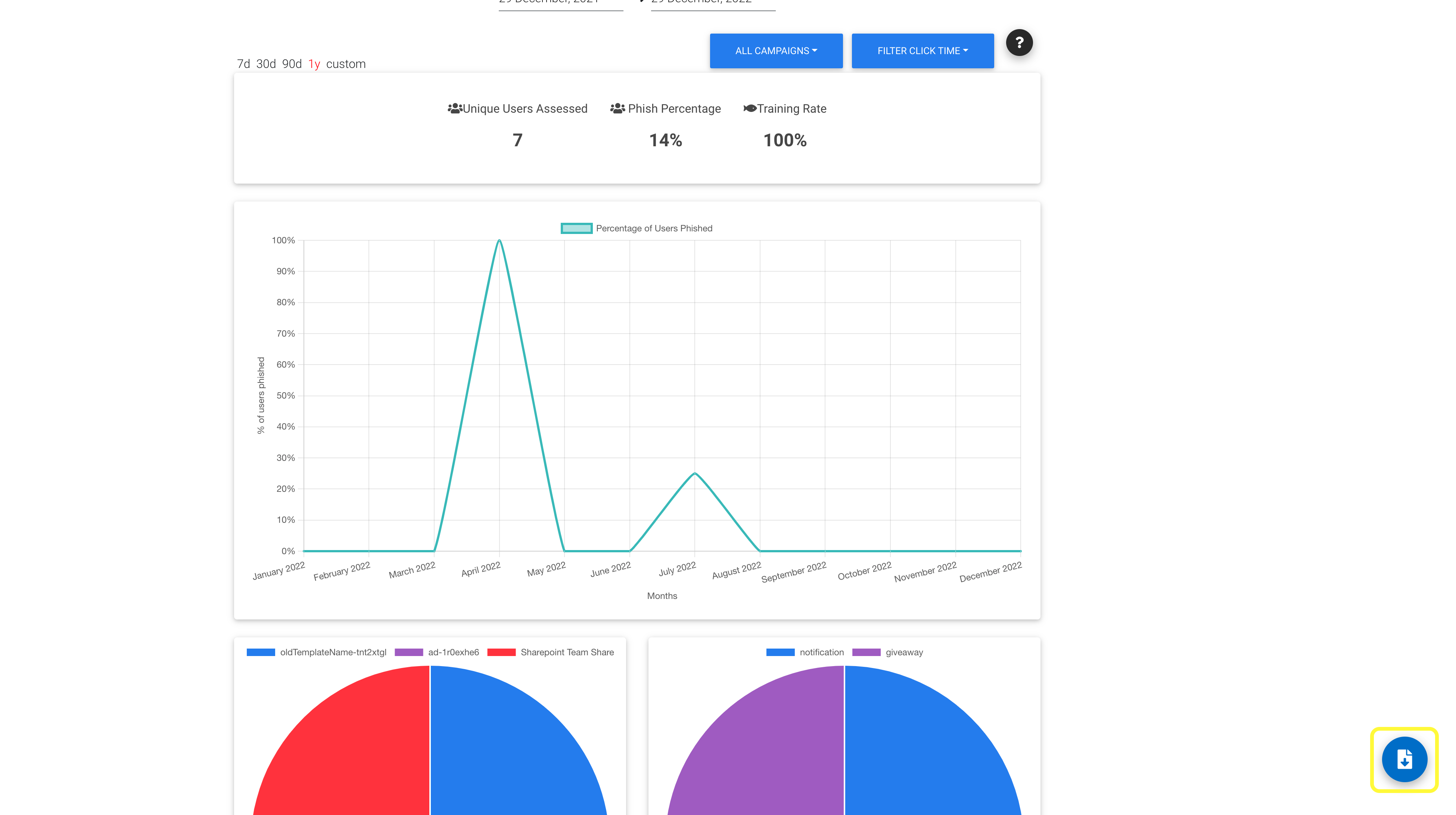 Your data will export as a CSV.